Day 1 :
Keynote Forum
University of Cambridge
Time : 10:00-10:45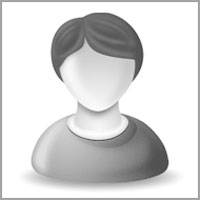 Biography:
Abstract:
Abstract
Background:
Myocardial bridges are congenital anomalies. When a segment of an epicardial artery courses intramyocardially, the muscle overlying it forms the "myocardial bridge". This case highlights the important of multi-modality imaging in diagnosing and planning treatment for patients with myocardial bridges.
Case Summary:
33-year-old previously healthy male, with no significant family history, was admitted after an out-of- hospital VF arrest that occurred whilst running. The patient recalls light-headedness immediately before collapsing. ROSC was achieved after 1 shock with subsequent normal GCS. Initial ECG (figure 1) showed benign early repolarization in V1-4. Coronary angiography revealed myocardial bridging affecting a 2cm portion of the left anterior descending artery, with atherosclerotic plaque proximal to the bridge.
Resting echocardiogram and non-perfusion CMR were normal. However, exercise TTE demonstrated marked LAD territory hypokinesis and apical ballooning Figures 2 and 3) at peak exercise accompanied by ST elevation in V3-V6. After multidisciplinary discussions the patient was offered single-vessel CABG with LIMA to the LAD, but he declined. Fully informed of the risks, he opted instead for medical management and will further consider the need for surgical intervention in the future.
Discussion:
Management of patients with symptomatic bridges remains controversial due to the absence of prospective multi-centre data.. First line pharmacological therapy is with beta-blockers +/- calcium channel blockers. Revascularisation by intracoronary stent placement can be done, but complications include in-stent restenosis. Surgical options include bridge myectomy and bypass grafting. There is currently no data confirming which approach leads to the best outcome.
Keynote Forum
St. Luke's Medical Center
Time : 10:45 - 11:30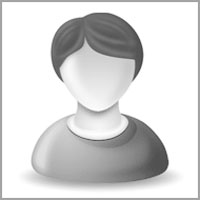 Biography:
Abstract:
Abstract:
Venous thromboembolism (VTE) is the second highest cause of mortality among cancer patients1. Routine thromboprophylaxis is not being given to ambulatory cancer patient based on recent guidelines.Methods: A literature search of randomized controlled trials evaluating the use of direct oral anticoagulants (DOACs) as prophylaxis for VTE among ambulatory cancer patients was conducted in the following databases: PubMed, Cochrane Library, CENTRAL, clinicaltrials.gov, and HERDIN. The primary outcome was the incidence of VTE and the secondary outcomes were major and non-major bleeding episodes. Two independent reviewers assessed the methodological quality of the studies using the Cochrane risk of bias tool. The random effects model for dichotomous data was used with a 95% confidence interval. Results: Two randomized controlled trials were included in this study (N=1404). The incidence of VTE among ambulatory cancer patients on DOACs was significantly decreased (OR 0.53; 95% CI 0.31-0.89, I2=31%). The rates of major (OR 1.97; 95% CI 0.88-4.43, I2=0%) and non-major (OR 1.37; 95% CI 0.79-2.37, I2=0%) bleeding were not statistically significant. Conclusion: This meta-analysis showed that the use of direct oral anticoagulants is associated with a statistically significant decrease in the rates of venous thromboembolism among high risk ambulatory cancer patients receiving chemotherapy. There was no statistically significant difference in the rates of major and non-major bleeding. DOACs can be used as primary VTE prophylaxis. Further evaluation on more homogeneous population of cancer patients and more powered studies is needed.
Heart Rhythm and Arrhythmia
Location: 1
Session Introduction
St. Luke's Medical Center Quezon City
Time : 12:15-12:45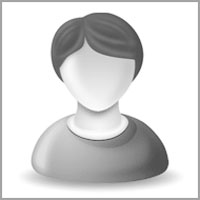 Biography:
Abstract:
Abstract:
Introduction: There is no established treatment strategy among human immunodeficiency virus (HIV)-positive patients on antiretroviral therapy (ART) who developed hypercholesterolemia. We intended to assess the effect of statin use on hypercholesterolemia among HIV-infected patients on ART.
Methods: A meta-analysis was done on all randomized controlled trials (RCTs) that studied the effect of statins with placebo or antiretroviral switching on hypercholesterolemia of HIV-positive patients on ART. The Preferred Reporting Items for Systematic Reviews and Meta-Analyses (PRISMA) guideline was used for the study selection process. Two authors independently abstracted the data. Mean difference (MD) were pooled using inverse-variance random-effect method. A number of sensitivity analyses were performed.
Results: Seven RCTs were included with a total of 272 HIV-infected patients receiving ART. Five  of these studies have low risk of bias while two had high risk of bias. Statins significantly reduced fasting total cholesterol (TC) (WMD = -1.12, 95% CI = -1.27, -0.97, P<0.00001; WMD = -26.20,
95% CI = -41.63, -10.77, P=0.0009) and fasting low-density lipoprotein-cholesterol (LDL-C) (WMD  =  -1.03,  95%  CI  =  -1.66,  -0.41,  P=0.001; WMD  =  -23.34,  95%  CI  =  -34.60, -12.08,
P<0.0001) compared to placebo (after subgroup analysis) and ART switching.
Conclusion: Statins are effective in the treatment of hypercholesterolemia among HIV- infected patients on ART.
Perpetual Succour Hospital,Philippines
Time : 12:45 - 01:15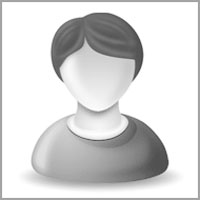 Biography:
Abstract :
Spontaneous coronary artery dissection (SCAD) is a rare cause of acute coronary syndrome (ACS- STEMI). Literature highlights its low incidence and it is estimated to only comprise 0.2% of all coronary angiography cases. It is commonly reported among peripartum patients without risk factors for atherosclerosis. Its diagnosis is a challenge because its symptoms such as dyspnea, chest pain and orthopnea may present in the late stage of normal pregnancy and early puerperium. SCAD carries with it a high mortality rate if not recognized immediately, thus prompt recognition of the presentation and appropriate therapy must be determined early.
Objective: This paper presents a case of Spontaneous Coronary Artery Dissection presenting as ACS NSTEMI in a 30year old postpartum woman with no known comorbidities and a seemingly unremarkable pregnancy.
Case: We present a case of a 30-year-old postpartum woman who presented with chest pain at 13 days postpartum, and was managed as a case of ACS STEMI. 2D echocardiography with Doppler was initially done to rule out common causes of symptomatology. She was subsequently diagnosed with spontaneous coronary artery (LAD) dissection via coronary angiogram. She eventually underwent Percutaneous Coronary Intervention with application of 2 stents and was discharged improved after 2 days.
Conclusion: SCAD is an uncommon, fatal disease, which occurs, in young, healthy subjects, usually peripartum women and still remains to be a rare cause of ACS-STEMI. Thus, it should be considered in any young pregnant woman who present with angina or dyspnea with no risk factors for coronary artery disease and myocardial ischemia. SCAD has a high mortality rate if not recognized early. Although, various reports prefer conservative management as the initial approach, in the presence of features such as cardiogenic shock and unstable cardiac status like the case presented, Percutaneous Coronary Intervention remains the reperfusion strategy of choice.
Abstract:
Sriram Chandra Bhanj Medical College, Odisha, India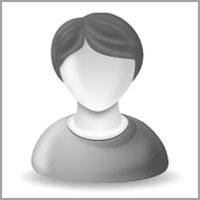 Biography:
Abstract:
Presence of Right Ventricular MI (RVMI) imposes an increased risk of shock, arrhythmia and death (16% vs 3.5%) in inferior wall MI (IWMI). Occlusion of proximal dominant Right Coronary Artery (RCA) is usually responsible for RVMI in IWMI (RR- 3.0). It is important to identify the culprit artery for risk stratification and optimizing treatment strategies for patients with acute IWMI. ECG often proves inadequate to predict proximal RCA as infarct related artery. The study population comprised of 92 patients admitted to coronary care unit of the Dept of Cardiology, SCBMCH, Cuttack from Nov 2017 to Oct 2018 with first episode of acute IWMI presenting within 24 hours of symptom onset. 70 patients were selected from them after applying the inclusion and exclusion criteria. Detailed clinical examination, routine blood tests, ECG and 2DEcho was done. RV function assessment like TAPSE (Tricuspid Annular Plane Systolic Excursion), S' (tissue doppler systolic annular velocity), MPI PW (Myocardial Performance Index by Pulsw Wave doppler), RVFAC (Right Ventricle Fractional Area Change) were done. Multiple regression analysis was performed including parameters of RV function (TAPSE, S', MPI) to explore the parameters most useful for the prediction of proximal RCA ischemia. Receiver operator characteristic curve was constructed for the most independent predictors for proximal RCA lesions. Youdon's equation was used to determine the best cut-off value for the useful parameters to give equal weight to sensitivity and specificity. Echocardiographic assessment of various parameters of RV function showed significant difference between groups with proximal RCA and distal RCA lesion in patients of IWMI. S', MPI and TAPSE are easy to perform and useful in predicting proximal RCA as infarct related artery. Out of these, TAPSE ≤16mm was the most specific (99%) parameter followed by RVFAC <35% (96%). MPI-PW≥ 0.7 was the most sensitive (93%) tool in predicting proximal RCA stenosis. All patients with proximal RCA stenosis had RV Dysfunction as assessed by echocardiography. The incidence of RVMI was 69% in patients of proximal RCA stenosis.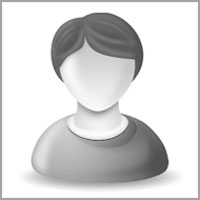 Biography:
Abstract:
Objectives: This systematic review aims to discover whether there are differences in the knowledge of stroke risk factors and awareness of stroke warning signs with regards to socioeconomic position (SEP) in Europe.
Methods: Online databases were searched for articles looking at knowledge of stroke risk factors and/or awareness of warning signs, with results broken down by SEP. A title and abstract screen, and, if appropriate, a full text screen, of these results was carried out, as well screening reference lists of included studies.
Results: The database search identified 2,090 records for screening. A further 28 papers from reference lists of the final included studies were also screened. Twenty articles were included in the final review. Eleven out of seventeen studies looking at stroke risk factors found increasing knowledge to be associated with higher SEP, four studies found there to be no difference by SEP and one study found increasing knowledge of risk factors to be associated with a lower SEP. With regards to stroke warning signs, fifteen out of nineteen studies found there to be a better awareness of warning signs with a higher SEP, three found there to be no difference, and one study found there was a higher knowledge of warning signs by lower SEP.
Conclusion: Overall, in Europe a better knowledge of stroke risk factors and awareness of warning signs is associated with a higher socioeconomic position. Public health campaigns and educational programmes aiming to increase stroke awareness should be targeted at people with a lower SEP.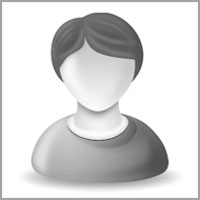 Biography:
Abstract:
Background
Atherosclerosis mainly affects various vascular beds, such as the coronary and carotid arteries and peripheral vessels, of the lower limbs. Current recommendations for treating multiple vascular beds include targeted catheterization at different intervals and are mainly intended to avoid kidney injury. We examined the efficacy and safety of simultaneous coronary and lower limb catheterization.
Methods
This retrospective cohort study included 121 patients who underwent catheterization between January 2008 and December 2016. Patients were divided into four groups: 20 (16.5%) simultaneously underwent coronary and peripheral vascular bed catheterization; 32 (26%) underwent separate procedures (time interval between procedures > 2 months); 50 (41%) underwent staged procedure (time interval ≤ 2 months); and 19 (16%) underwent only peripheral catheterization (single procedure).
Results
No significant between-group differences were observed regarding demographic variables except for sex and diabetes and congestive heart failure incidences. Almost half of all patients who underwent single procedure were symptomatic. Successful peripheral catheterization rate was significantly higher in the single procedure group with no significant difference among the other groups. There were no significant between-group differences in major cardiovascular event, 30-day mortality, mortality within 1 year, and 24-h vascular complication rate/acute renal failure incidences.
Conclusion
Our study demonstrates the efficacy and safety of concurrent catheterization of coronary arteries and lower limb arteries, regardless of the time interval between the two procedures. Simultaneous catheterization of different vascular beds is an effective, time-saving, and safe option. Our findings should be verified in a large-scale prospective study involving additional vascular beds.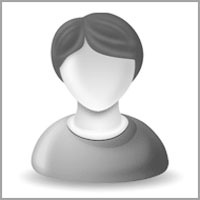 Biography:
Abstract:
Cerclage family technoologies consists of 4 technologies that are basically using proximal interventricular septal perforator vein so as to traverse or approach bsal interventricular septum from coronary sinus. Although each technology is independent each other, the procedures are largery same. First, mitral loop cerclage (MLC) is a transcathehter mitral indirect annuloplasty. Second, Cerclage T-Block (CTB) is a trancatheter treatment of tricuspid regurgitation. Especially, Cerclage T-Block can also induce the same effect of MLC simultaneously becasue CTB is built on top of MLC platform. This unique feature can expect the treatment of double regurgitation (MR and TR) by only one procedure with one device. Third, 'cerclage pacing' is delivering pacing stimuls near by His conduction system to have physiologic pacing, Fourth, intraseptal RF energy can be dilvered to induce septal reduction for Hypertrophic obstructive cardiomyopathy patents with the same approach. Several human trials have been done or impending.
Shahid Beheshti University of Medical Science, Iran
Biography:
Zahra Soroureddin Abadi is currently working as medical doctor at Shahid Beheshti University of Medical Science in Iran. During her undergraduate years in addition to medicine, she has worked in clinical and basic research in different fields especially in cardiology and had extensive experience in the field of cardiology. In addition to publishment of several articles, she is currently working on several projects also expanding her experience in the field of cardiology.
Abstract:
Background: Cardiogenic shock is a sudden complication that occurs in 5 to 10% of patients with acute myocardial infarction. According to statistics, mortality and morbidity from this event, despite all hospital care, are approximately 70-80%, so the medical community is looking for a way to reduce this.
Objective: We studied the safety and efficacy of thrombolytic treatment in patients with cardiogenic shock after acute myocardial infarction, compared with other hospital treatments.
Methods: This study was conducted over 3 years (2012 to 2015) in 28 cases of acute myocardial infarction, which was complicated by cardiovascular shock, before, during or after admission.
We divided patient into 3 groups; the first group was treated with thrombolytic therapy, the second group was underwent primary PCI, and the rest (group 3) were initially treated with medical stabilization.
We compared the outcomes of these three groups. The 30-day follow- up was the first end point, and the 3-month follow up was the second end point of the study.
Result: Mean (± SD) age of the patients was 62.99 ± 13/99 years. 41.7% of patients had 3SVD involvement. 80% of the thrombolytic group died. 100% of the medical stabilization group and 50% of primary PCI group died. 7 patients (58%) of the primary PCI group underwent IABP, 5
cases of this group (71%) died. The median time to the onset of shock was 648.75±1393.58 minutes after infarction.
Conclusion: Although cardiogenic shock is a potential risk of early death, it is important that the thrombolytic in these patients doesn't increase survival and the primary PCI is more effective than thrombolytic agents.
New Cross Hospital, Heart and Lung Centre, The Royal Wolverhampton NHS Trust, UK
Biography:
Nikolaos Tsanaxidis is an Interventional cardiologist and a TAVI Fellow in Cardiology at New Cross Hospital, Heart & Lung tertiary Centre, Royal Wolverhampton NHS Trust, UK. He is a Board Certified Cardiologist in UK and Greece since 2018; also PhD candidate in Larissa University Hospital, Greece. He is a Professional member of European Society of Cardiology (ESC) and EAPCI and member of British Cardiovascular Intervention Society (BCIS).
Abstract:
Patients presented in hospital with recent onset paroxysmal AF divided into two groups according to the management strategy planned. After conversion of atrial fibrillation (AF) to sinus rhythm, it is found that atrial contractility remains depressed for several days. Atrial stunning could be related to deranged atrial relaxation while increased Ca2+ might facilitate early recurrence of AF. This study assessed special markers indicating atrial contractile dysfunction after conversion of recent-onset AF (< 48 h) in 85 patients. All patients had AF episodes no longer than 30h and were prospectively divided into two groups dependent on therapeutic scheme used for converting AF. Accordingly, 41 patients(24 M/17 F, 65±11 y) were treated with A (5 mg/kg/1h iv+50 mg/h maintenance infusion) and 44 patients(18 M/26 F, 67±9 y) with A+R (5 mg/kg/1h iv+50 mg/h maintenance infusion + 1 g po, respectively). Left atrial diameter in the A and A+R group was 41.7±4 and 40±6 mm, (p=0.23). Left ventricular ejection fraction was 50.1±10.2 vs 57.4±3.9 % in the A vs A+R group (p=0.004). Conversion time amounted 16.1±4.6 vs 10.3±3.9h in the A vs A+R group (p<.0001). Left atrial ejection force (LAEF), and Left Atrial kinetic energy (LAKE) were assessed at 6, 24, and 48 h after cardioversion to estimate time course of recovery of atrial contractile dysfunction between the groups; left atrial volume index (LAVi) was measured 6 h post cardioversion (Table). These markers have shown significant superiority of A+R group with six times higher levels (measured in dynes) against the A group. Conclusion: Our data suggest that when R added to A significantly increased LAEF and LAKE reflecting improved LA contractile function after conversion of AF. This might be taken as an anti-stunning effect limiting mechano-electrical mechanisms that could trigger early recurrence of arrhythmia.
Philippine Heart Center, Philippines
Biography:
Camille-Marie Go-Cacanindin has obtained her Medical Degree at the age of 25 years from University of Santo Tomas Faculty of Medicine and Surgery and Pediatric Residency Training from Philippine Children's Medical Center. She is currently a Pediatric Cardiology Fellow in training at Philippine Heart Center, a tertiary cardiovascular referral center.
Abstract:
Anomalous origin of the left coronary artery arising from the pulmonary artery (ALCAPA) occur in 1 in 300 000 live births. The most common origin of the abnormal LCA is from the pulmonary truncal sinuses. The rarest form of ALCAPA presents with anomalous left coronary artery arising from the right pulmonary artery. This is a case of 1 month old female presenting with Dyspnea , 2D echocardiography revealed ALCAPA. Intraoperativley, the Left Coronary Artery was found to be originating from the Right Pulmonary Artery. The patient underwent coronary implantation and LeCompte procedure.
In the most common form of ALCAPA, the abnormal coronary artery arises from the adjacent pulmonary valvar sinus, rather than the pulmonary trunk. In this case, the Anomalous Left Coronary Artery originated the Right Pulmonary Artery. Such case has an incident of 1 in 2,000,000 live births. This is the first reported case in a tertiary cardiovascular referral center. In fetal life, this has no detrimental effect since pressures and saturations are similar in the aorta and pulmonary artery. After birth, however, the pulmonary artery contains desaturated blood at pressures that rapidly fall below systemic pressures. The left ventricle is perfused with desaturated blood at low pressures leading to infarction with ventricular dysfunction. Coronary translocation and Lecompte maneuver was done which provided relief for the patient's condition.
Indian Institute of Technology Indore, India
Biography:
Anjali Roy is pursuing her Ph.D. from the Indian Institute of Technology (IIT) Indore, a premier educational organization. She has published 8 papers in reputed peer-reviewed journals and has been serving as an active member of the International Academy of Cardiovascular Science and Indian society of Atherosclerosis research. She is an awardee of many best poster presentation awards including prestigious N S Dhalla Best Poster Award. During Ph. D., her work mainly focused on understanding the role of NOS1 derived nitric oxide in macrophage polarization and macrophage foam cell formation. She also studies inflammatory mediators in regulating endothelial junction and permeability, leading to endothelial dysfunctioning. Using computational techniques, she screened various drugs to be repurposed as anti-inflammatory molecules and checked the efficacy of drug employing in-vivo mice models in the study. She believes that her research interest focuses on improving global health and discovering novel therapeutics against cardiovascular disease and sepsis.
Abstract:
Atherosclerosis, the cause of coronary artery disease, myocardial infraction, stroke, and peripheral artery disease, is an inflammatory disease. It involves the formation of lesions in the arteries that are characterized by inflammation, foam cell formation, cell death, and fibrosis. Macrophages, the major immune cell population in lesions, have been shown to play critical roles in all stages, including the initiation and progression of advanced atherosclerosis. The mechanisms that drive initial atherosclerotic lesion/ plaque building remain largely unknown. An increased understanding of the process of macrophage foam cell formation will help to develop novel therapeutic interventions for atherosclerosis.
We studied the role of nitric oxide synthase 1 (NOS1) -derived nitric oxide (NO) on Oxidized low-density lipoprotein (OxLDL) uptake by bone marrow-derived macrophages (BMDMs). Pharmacological inhibition of NOS1 significantly reduces the OxLDL uptake by BMDMs. Also, the proinflammatory cytokine expression was significantly reduced in the presence of specific NOS1 inhibitors. One of the important observations revealed that OxLDL stimulation resulted in an increase of CD36 expression in macrophages, implying a feed-forward loop for foam cell formation. Further, we demonstrate that macrophage NOS1-derived NO has a role in endothelial junction permeability.
Thus, this is a novel study involving NOS1 as critical players of foam cell formation and would reveal much about the critical molecular proteins involved in atherosclerosis. Therefore, targeting macrophage NOS1 and its regulated signaling proteins would be a useful strategy in reducing foam cell formation and dampening the atherosclerosis progression.
CASABLANCA University, School of Medicine, Morocco
Biography:
Sara Abouradi has completed her medical studies at the age of 24 years from CASABLANCA University School of Medicine. Now, She is working as an intern in cardiology unit at university hospital center ibn rochd of casablanca, She is a member in several voluntary medical associations.
Abstract:
INTRODUCTION: Pulmonary hypertension and mitral regurgitation are frequently associated in the context of patients with aortic stenosis , but there are no specific quantitative studies about how much mitral regurgitation is related to pulmonary hypertension, The purpose of the study was to investigate whether the quantification of Mitral Régurgitation reveals a link to Pulmonary hypertension H in patients with aortic stenosis.
METHODS: This is a retrospective study from February 2018 to October 2019 including all patients with Aortic stenosis admitted to the day hospital of the cardiology department. Effective regurgitant orifice area (ERO) was obtained using the proximal isovelocity surface area method. Systolic pulmonary artery pressure was calculated by adding right atrial pressure to the tricuspid regurgitation pressure gradient.
RESULTS: The mean age, was 60 ± 14 years; mean ejection fraction : 56 ± 9%; mean aortic valve area : 1.04 ± 0.45 cm2); Mitral régurgitation was present in 67,4%. the ERO was < 0.20 cm2 in 75%, between 0,20 ans 0,30 cm² in 13,3% and over 0,3cm² in 11,7%. Associations between ERO and systolic pulmonary artery pressure was statistically significant (P < .0001). This relationship persisted after multivariate adjustment and in the subgroups of patients with severe aortic stenosis or reduced ejection fraction (P < .0001) For each 0.10-cm2 increase, the odds ratio for hypertension pulmonary were 1,43 (95% CI, 0,4-5) ; 2,05(95% CI,1,18-3,5) ; and 3.08 (95% CI, 2.19-6,09) respectively .
CONCLUSIONS: In this study we conclude to a relationship between Mitral Regurgitation severity and pulmonary hypertension in patients with aortic stenosis , the presence of MR and its quantitative assessment could become a prognostic marker of a high-risk for patients with aortic stenosis. .
Amerikan Hospital Tirane, Albania
Biography:
Fjona Nasto is currently working as a nephrologist at Amerikan Hospital Tirane in Albania. She completed her Masters in Nephrology. She has published research articles in reputed journals.
Abstract:
Introduction: The dialysis population have a risk 5-10 fold higher for developing cardiovascular disease than age matched controls. Patients in dialysis have a risk for stroke 10 time more than the general population. Cardio-embolic stroke in dialysis population count a high percentage perhaps of the increased prevalence of atrial fibrillation.
Methods: A search in the literature for different study who combined AF with chronic Kidney disease, dialysis and stroke. We compare it with our findings in a retrospective study from November 2008 to december 2019 wich included 1732 patients. From analysed data, 70 patients experienced a cerebrovascular event during this period. we compared data with a control group of 70 patients without stroke.
Results: In our study 1732 patients who was treated in Amerikan Hospital during november 2008-december 2019 were observed. 70 patients had a cerebro-vascular accident (CVA). In 16 patients who experienced CVA, AF was present. In the control group AF was present in 7 patients.
Discussion: In different study the presence of AF at baseline it's more associated with a high mortality but there are no clear evidence of association between the presence of AF and stroke. The presence of AF represents a marker of comorbidity and advanced age rather than a cause of mortality. It's possible that hemodialysis –related AF may carry a lower risk of stroke than AF in general population.